RIPE proposal looks to reward producers for their environmental stewardship
The RIPE proposal offers conservation payments of at least $100 an acre while producing a crop $100 an animal unit for livestock. It might be the incentive needed for increased buy-in.
It's been encouraged and promoted for years, but now a new policy proposal looks to pay farmers to voluntarily implement climate smart practices that are meant to benefit the public.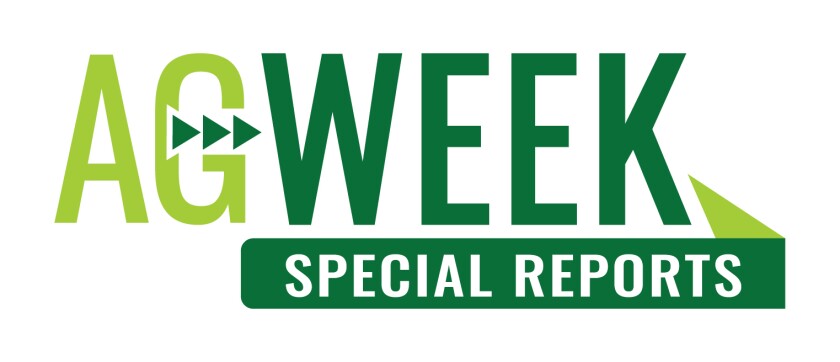 Climate plays an important role in agriculture, and changing — and sometimes more erratic — weather patterns can mean changes for agriculture. But programs addressing climate change also hold opportunity for the industry. We explore what's going on in the climate of the northern Plains, what it means for agriculture and food, and what new climate programs and projects can mean for farmers and ranchers.
RIPE , an acronym for Rural Investment to Protect our Environment, has been building over the last four years and amassing an impressive group of supporters from across the country, from producers of all kinds and from both sides of the aisle. They are farmers and policy movers and shakers. They hope that with enough stakeholders in support of the program that it will send a message to producers that this is a worthwhile move for the future of agriculture. Ultimately they want to see this made into policy on the farm bill .
Producers who voluntarily implement stewardship practices would earn payments above implementation costs, based on the public value they provide, through federal policy proposal, RIPE100. Payments would reflect the value of public benefits such as soil health, clean water, water conservation, wildlife conservation and climate mitigation. RIPE-approved practices exceed $100 per acre or animal unit in public benefits.
"The principle behind RIPE 100 is, no practice is approved for our program unless it shows at least $100 per acre in benefit to the public every year," according to RIPE outreach consultant Martin Barbre.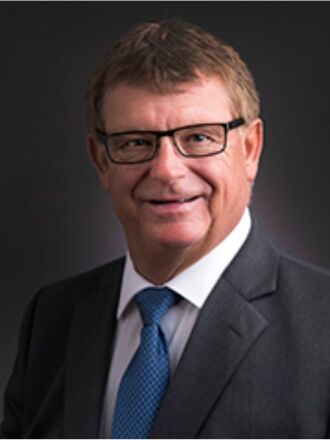 At least 28 types of climate smart farming practices have been identified, according to RIPE coalition director Trey Cooke. Those practices provide a return on investment to the public making a larger payment to producers justified.
Cooke works with ag commodity groups and farmers to hear input on how to develop the policy platform. Cooke says RIPE does not intend to compete with existing conservation programs; rather it seeks to fill gaps that exist.
"There's a lot of synergy around climate smart agriculture," Cooke said. "RIPE is not interested in competing with existing farm bill programs. We are looking at the need to establish a new program that is more streamlined, more accessible to more farmers to implement the most highly valued conservation practices that provide environmental benefits."
The plan does not mandate change; rather it's giving farmers an incentive, one that the president of RIPE's board of directors, Eunice Biel , said should move the needle on increasing environmentally friendly farm practices by taking some of the risks away.
"Many times the cost prohibits the farmers from adopting practices," Biel said.
Biel, a southern Minnesota dairy farmer and Fillmore County Farmers Union board member, has been helping lead the charge for RIPE for the last three years. She's excited about its future.
"Like 4% nationwide of farmers really implement climate safe, climate policy conservation. To up that up you have to help them. It's a public good. The public should pay for it because it's a public good," Biel said.
Climate is a priority issue for the Biden administration and Congress, and one that many farm groups have taken up on their list of priorities as well. It stands to reason that this area is getting a great deal of government funding support right now. A prime example being the USDA Partnerships for Climate-Smart Commodities grant, which awarded $3.1 billion. That's the grant RIPE was awarded in September 2022 to fund the implementation of a pilot that would demonstrate how this will work — with an $80 million fund ceiling.
The ultimate goal has and always will be for this RIPE policy design to be implemented at a national scale. And so the farm bill provides that opportunity.
Trey Cooke, RIPE coalition director
Cooke said there remains a couple billion dollars in IRA funding that must be used for climate smart projects, which he believes RIPE is well situated to use for implementation.
The RIPE 100 website notes that this proposal assists in enabling all farmers and ranchers to participate. It plans to reward early adopters and demonstrate greenhouse gas "additionality," allowing all producers to be compensated for the environmental benefits they deliver regardless of when they adopted conservation practices.
"You sign up for the practice, you do the practice, you get paid," Barbre said.
It would compensate for voluntary stewardship at levels that align with the combined environmental values delivered, including carbon sequestration, greenhouse gas reduction, improved soil health, water quality, water conservation, and other environmental services.
This program is said to complement existing markets and programs by allowing producers to receive benefits from multiple programs so long as the total payment does not exceed the value the public receives from the practices.
The Partnerships for Climate-Smart Commodities grant would be used in four states including Virginia, Arkansas, Minnesota and North Dakota. Virginia Polytechnic Institute and State University is the lead partner in the RIPE proposal. Biel said they are fleshing out details to have this ready for implementation, possibly in fall 2024. They have not yet announced which counties will be a part of this pilot in these states. Barbre shared that North Dakota can expect $15 million to $17 million into North Dakota to kick off the program over several years.
Cooke explained that the pilot was intended to test the methodology and demonstrate that this program would work well at a national level. But with the pilot not yet hitting the ground and the 2023 Farm Bill drawing nearer, the goal remains to get this written into the farm bill.
"The ultimate goal has and always will be for this RIPE policy design to be implemented at a national scale," Cooke said. "And so the farm bill provides that opportunity."
Cooke said it's been full speed ahead working with policy makers to have RIPE on the farm bill.
Early planning of RIPE 100 showed that the Phase 1 proposed budget is $4 billion, which could allow 33% of agricultural producers to enroll up to 100 acres or animal units in the program. This would enable participation of 381,000 row crop operations and 205,000 livestock operations, impacting 39 million acres and animal units, according to the RIPE proposal. At $100/acre or animal unit, this means a payment of $10,000 per operator. For an operator who chooses to enroll by investing in cover crops, at an average of $38/acre, they will be spending $3,800 and netting $6,200, or $62/acre profit.
If there was widespread buy-in, this could be a large chunk of change going out to producers, but the RIPE 100 promoters say it would more than pay off.
"The program, on a whole, done on 80% of the acreage and animals in the country, shows about a five- to six-to-one cost benefit positive ratio," Barbre said.
To see widespread adoption of conservation practices is going to require an investment in farmers because it will cost them money to implement.
"There are costs to adopt conservation practices, there is also loss of return on transitioning to conservation practices on the whole farm," Cooke said. "There are also continuous costs of production increases that take place."
RIPE steering committee member Ed Kessel, representing North Dakota Grain Growers Association, spoke with experience that farming already has many risks. He feels RIPE takes some of that risk away.
He farms on about 4,000 acres near Belfield, North Dakota, growing malting barley, spring wheat, winter wheat, peas, corn and sunflowers along with other small grains. He found that cover crops in their row crops just haven't consistently worked due to the timing of planting and lack of moisture. He knows there is a benefit to the soil to have them there, but currently, attempting to bring that practice to their business has been a cost they have to eat and don't often see a return.
"The flexibility in RIPE is what really drew us into it, I guess," Kessel said. He likes that he can choose any number of acres of his operation to try some climate smart practices.
Blaine Schmaltz, a Rugby, North Dakota, organic farmer, said he got involved in RIPE's Farmer Advisory Network early on because he is known for the regenerative farming he's been practicing for the last 12 years.
Schmaltz said that the early talks about RIPE allowed producers to share their thoughts of what should be included in the proposal in a roundtable discussion. He feels a program that rewarded producers for their stewardship practices could be a wonderful tool for change.
As someone who has been using crop rotation, cover crops and organic methods that sometimes mandated the way he farmed, he knows that making the switch is not cheap.
"It's so important, but so expensive," Schmaltz said. And time consuming as Schmaltz and his son are planting eight to 10 varieties, plus extra plantings of cover crops each year for carbon sequestration and mineralization efforts.
The expense has paid off in that even when his farm faced an awful drought, his soil still pumped out wheat above average.
"Because of how we stuck our necks out and what we did, we're reaping benefits as the drought came in … I mean 3-4 inches (of rain) in a growing season is not a way to grow 50 bushel wheat crop — and we're doing it," Schmaltz said.
Schmaltz believes that without reward, some producers won't try a conservation-minded approach. He's seen programs fail as soon as the money runs out.
What Schmaltz hopes RIPE 100 does is truly measure the benefits of using climate smart practices and make that data known. He hopes with time, farmers would receive their reward not in a government payment, but in a more resilient soil, cleaner water, a more nutritious product and an entire food web that's better off for generations to come.
"It's just getting people to do it," Schmaltz said.
Monthly webinars are available for producers to find out more about the policy proposal and ask questions. Anyone can register for one or more webinars at riperoadmap.org, all scheduled for 10 a.m., on the third Thursday of each month. You can also sign up to be on their monthly newsletter to stay up to date on this program.
Agweek editor Jenny Schlecht contributed to this story.